Dimensional lumber is typically used for framing and general carpentry/construction.
Our customers demand high-quality lumber, and we don't give them anything less. We buy a high-grade, kiln-dried spruce for our dimensional lumber. Our 2×12's are Fir for its structural integrity and our 2x4x8's and 2x4x10's are either J Grade or Appearance grade – which is a higher quality grade of lumber.
What are the benefits of high-grade lumber?
High-grade lumber:
Is straighter (less warping)
Has fewer knots or wane
Produces less site waste
Produces straighter walls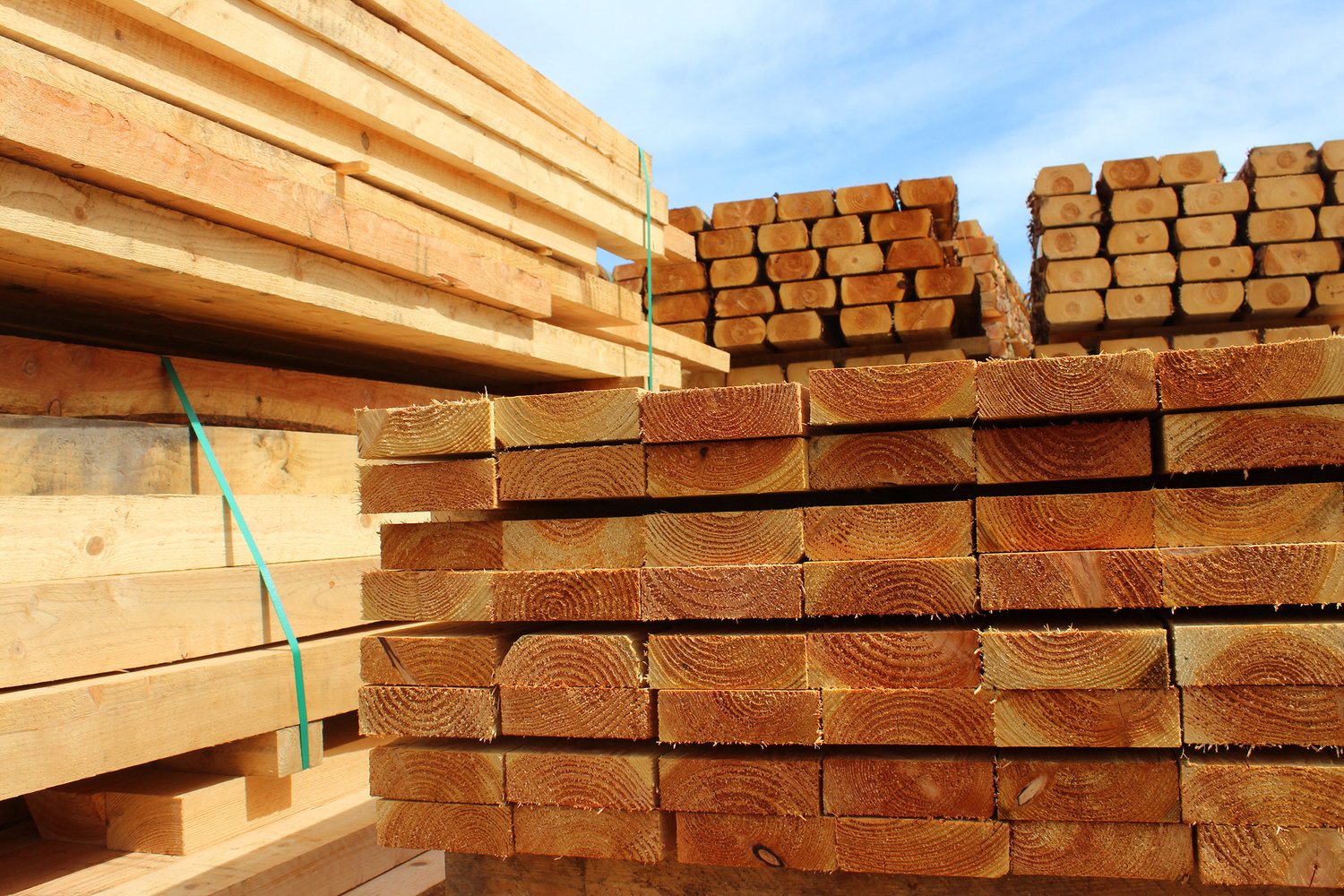 We're proud of our giant variety of plywood offered here at Pioneer; our prices are low, and we have 28 different types of plywood including:
Standard fir
OSB
Sanded plywood
Finished plywood
Oak
Birch
Maple
Cherry
Mahogany
Form-ply (for forms)
Tongue-in-groove plywood
Treated plywood
Marine-grade plywood
Our plywood comes in 4×8 sheets, and can be used for almost anything. With dimensional lumber and plywood, a general carpenter could make almost anything.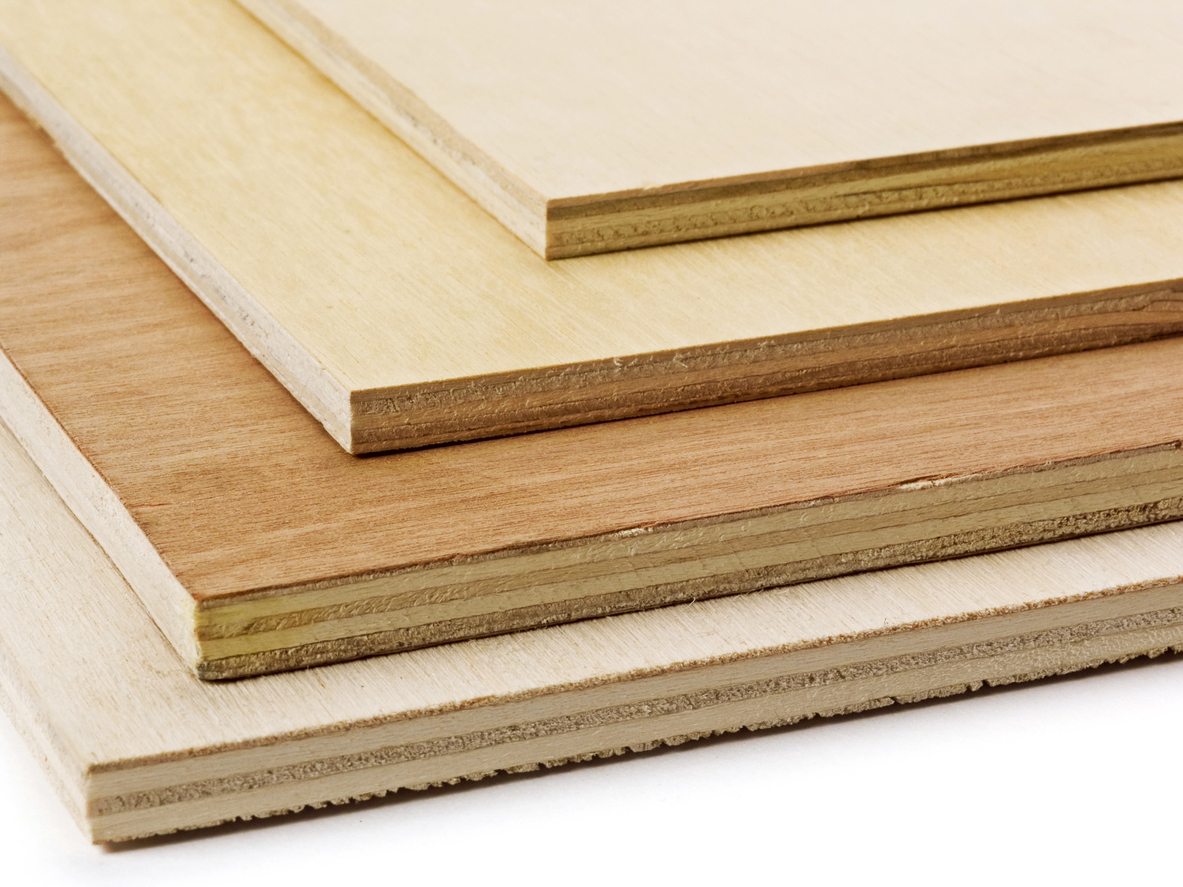 Trusses are pre-manufactured roofing structures.
Most residential home roofs are made using trusses (rather than rafters, which is a very outdated method). At this point in construction culture, no one really builds their own trusses. Trusses are engineered, and then sold as a complete unit.
Trusses have the benefit of an engineered design. This engineering allows you to have a wider roof without any centre support, which is the main benefit of a truss. We can deliver trusses up to a 70 foot span.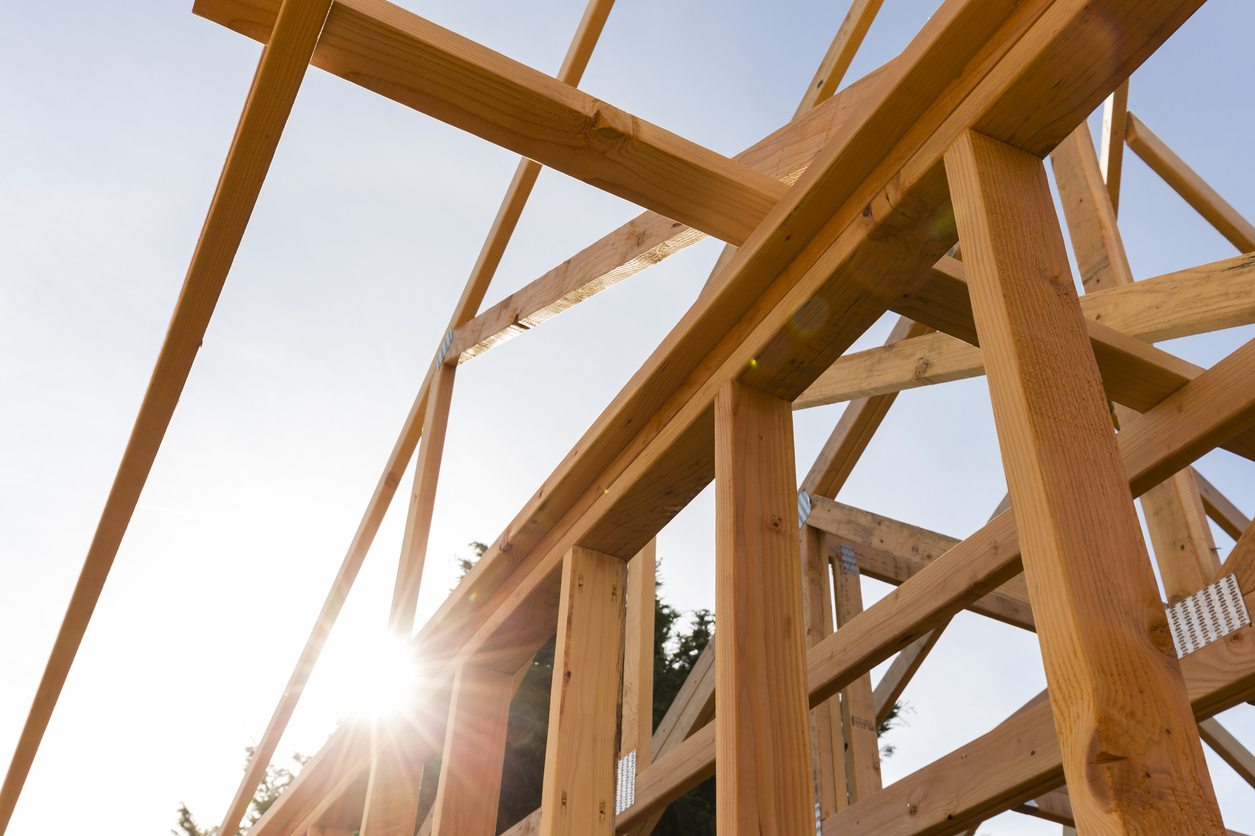 Timbers are the decorative and structural posts or beams in a project.
Timbers are rough sawn out of cedar or douglas fir logs. They typically vary in size from 2×2, all the way up to 20×20. They can be custom-cut to whatever your specs are (just not wider than a tree) and can be almost any length as well (just not longer than a tree grows).
Having this type of structural beam or post draws the eyes upwards, and gives your home a spacious, natural atmosphere.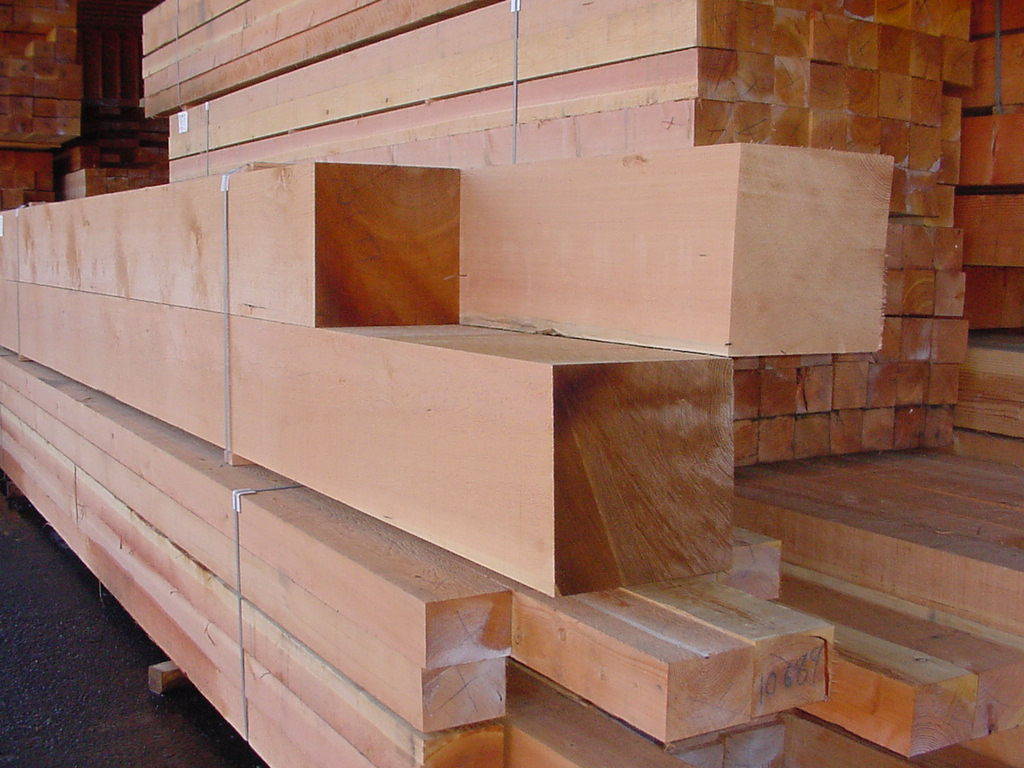 Cedar has been used for centuries as its naturally resistant to rot and insects. It is also a beautiful species of wood that is extremely popular in the Northwest. There are many uses for cedar including:
Siding
Fascia board
Trim
Fence boards
Railings
Decking
Decorative Beams and Posts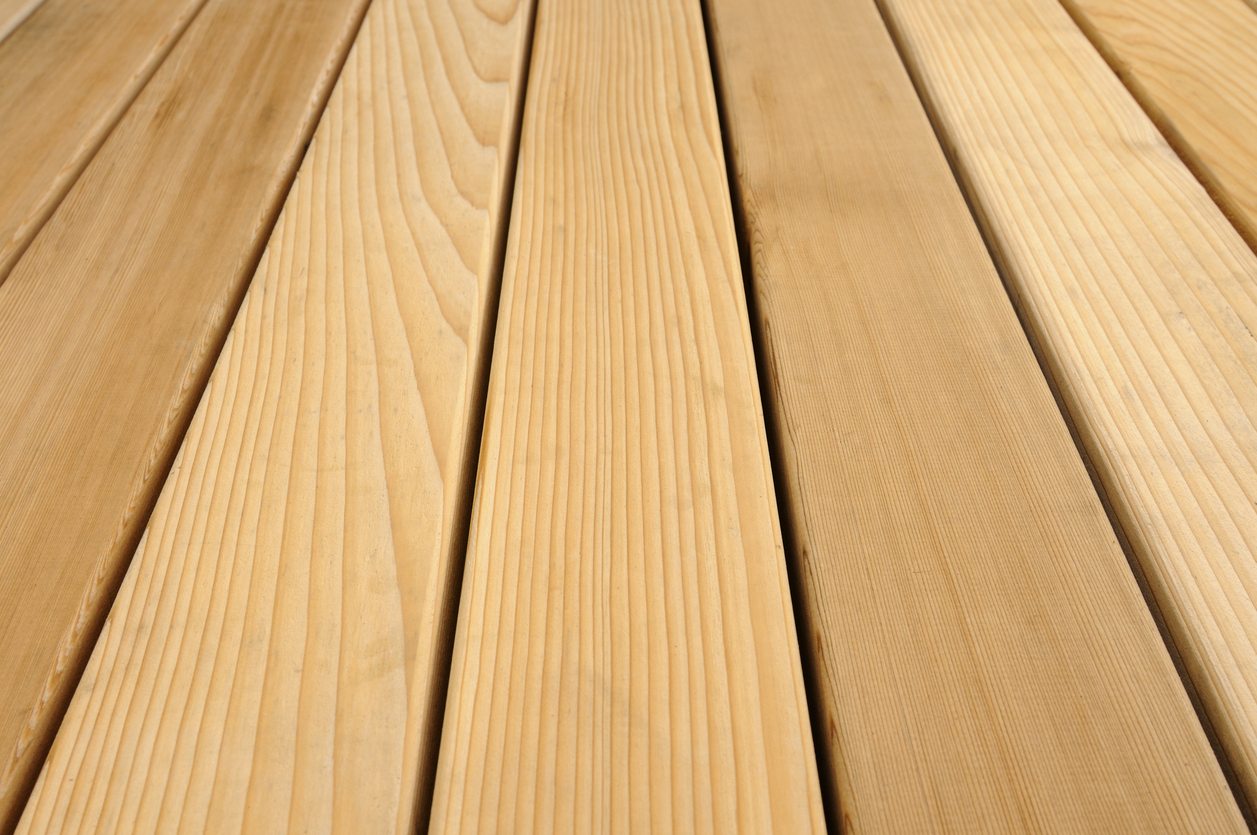 Pressured treated lumber is made by storing the lumber in a pressurized tank with chemical wood preservatives. This protects the lumber from rot, water, insects, and increases the lifespan of the wood exponentially.
The full catalogue of dimensional lumber is available as treated lumber, and we have one of the largest selections of treated lumber in Chilliwack.
Common items to be pressure treated include:
Deck boards
Deck spindles
Posts
Fence boards
Retaining walls
Lattice panelling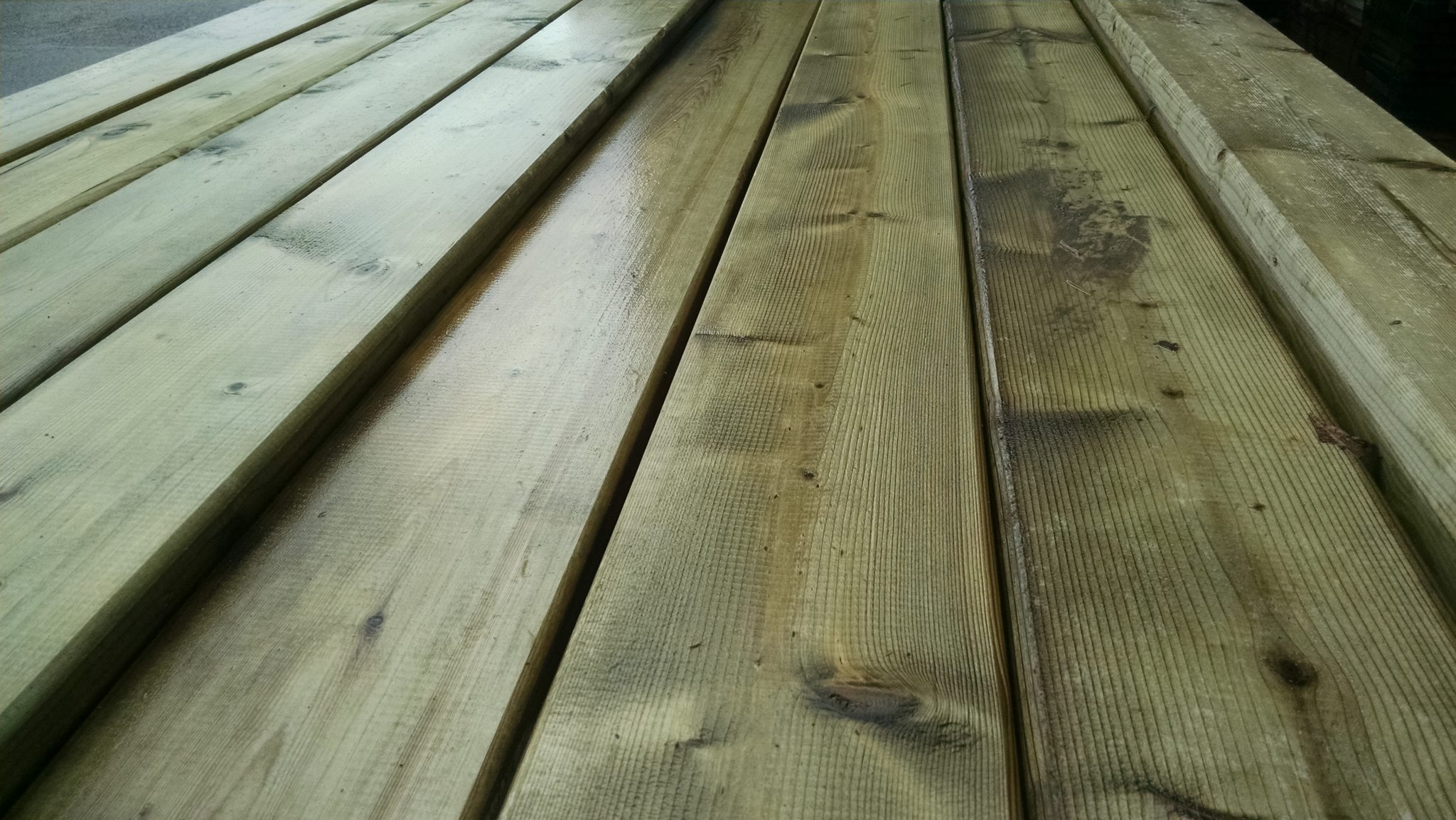 Fascia is somewhat similar to our dimensional lumber. Made from the same type of wood (kiln-dried spruce), Fascia is re-manufactured with a rough face and edges, and is only suitable for decorative purposes. It is also primed so it is ready for paint.
Fascia boards are mainly used as decorative trim for the exterior of a house, usually around windows, doors, and on gables. They can also be used to wrap posts or beams for an extra aesthetic appeal. Fascia can also be used as a batten for board and batten siding.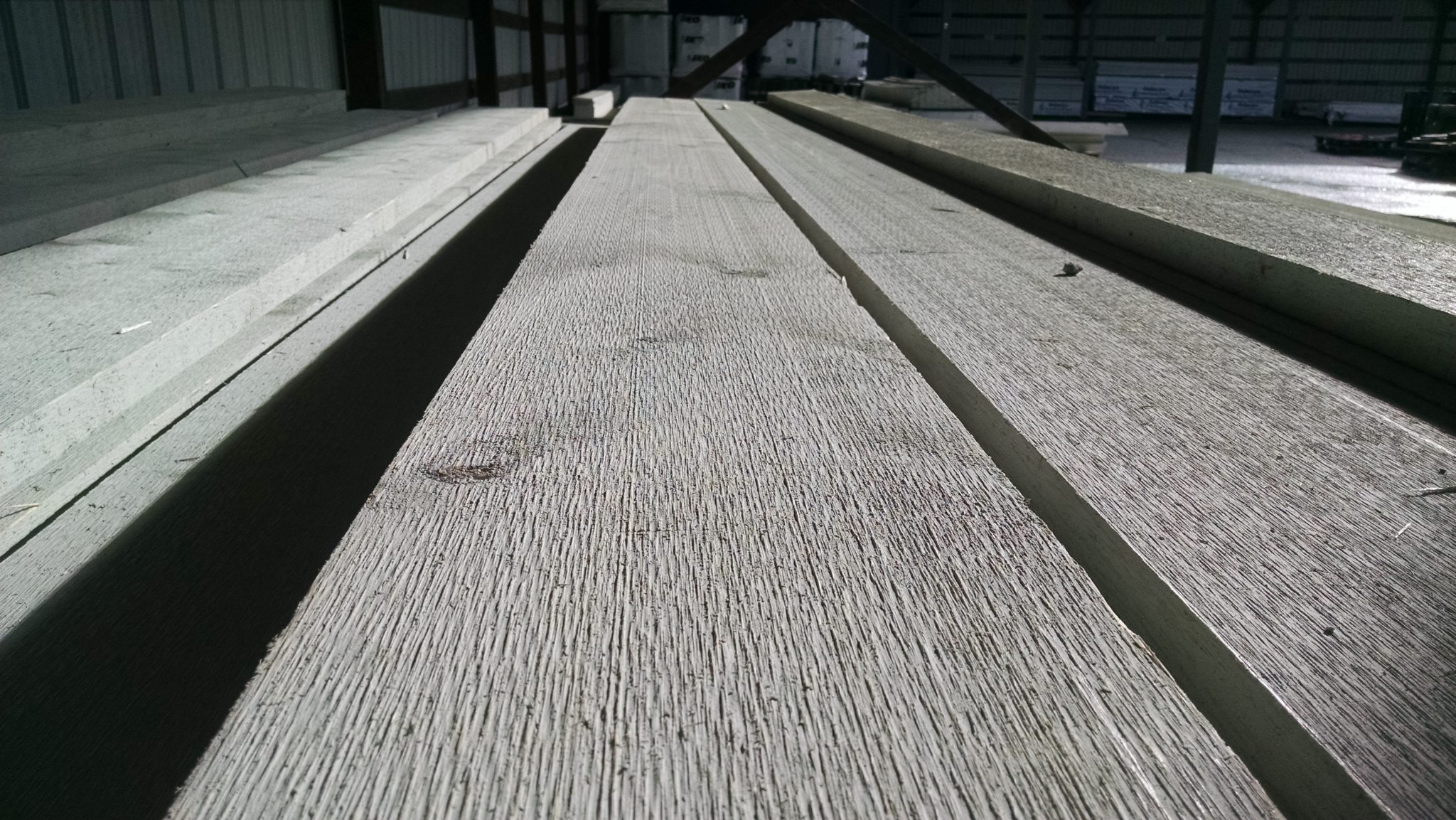 Engineered wood is created when multiple pieces of wood are engineered together to become one new wood product. An example of this is an I-joist (also known as TJI-joists):
In this photo (from our supplier Louisiana Pacific), you can see a piece of plywood, with two 2x4s stamped on the bottom and top. There's a notch in centre of the 2x4s, which are then glued and pressed into the plywood. The result is a piece stronger than an equivalent piece of dimensional lumber.
The purpose of the I-joist is to create a silent-floor system. It's a higher-end floor system, but it almost completely eliminates squeaking or creaking in the floor.
This engineered wood is approved by an engineer, and usually has a very specific purpose (rather than for general carpentry).
A few more examples of engineered wood are:
LVL (laminated veneered lumber) Beams
Parallam Beams
Glulam Beams
Microlams
Trusses
Engineered wood is far more stable in terms of growth and shrinkage. While dimensional lumber will expand and contract over time, engineered wood is very minimally affected by temperature changes.
The cost of engineered wood may be minimal compared to how beneficial it can be to a project. For example, if you had a basic framing package for $25,000, upgrading to an advanced I-joist system would cost roughly $1,500 more. In the grand scheme of building a house, this isn't a whole lot of money to upgrade to a much more effective system.