For new homes, fiber cement is our most popular type of siding. This type of siding is extremely durable, fire resistant, impervious to insects and lasts a considerably long time especially when exposed to moisture.
Fiber cement is primed and ready for paint, and is offered in both cedar texture or smooth, and in planks, panels and shingles. This product is available in a wide variety of colours to suit your needs. This is a prepainted factory applied product that is durable, baked on, and resistant to fading.
James Hardie & Allura are the two most common fiber cement brands in BC.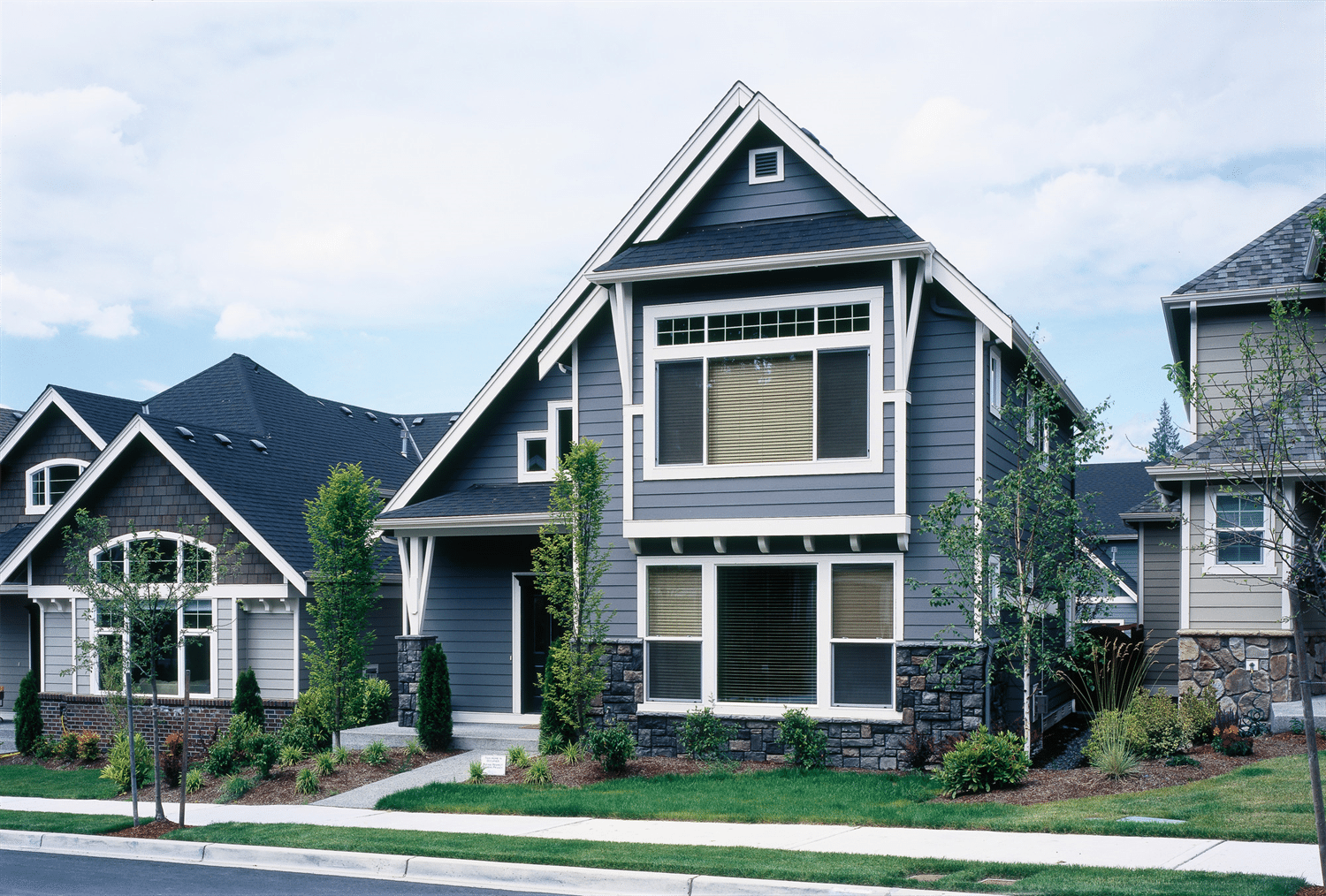 Smart Side is a wood fiber composite. Appearance wise, it is similar to traditional horizontal cedar lap siding. But Smart Side has the advantage of being more durable and resistant to bugs and rot; it's the most durable siding that we carry. Smart Side comes in planks, panels and shingles.
And just like fiber cement, it comes primed and can be painted any color. We carry in stock the 8" planks and panels.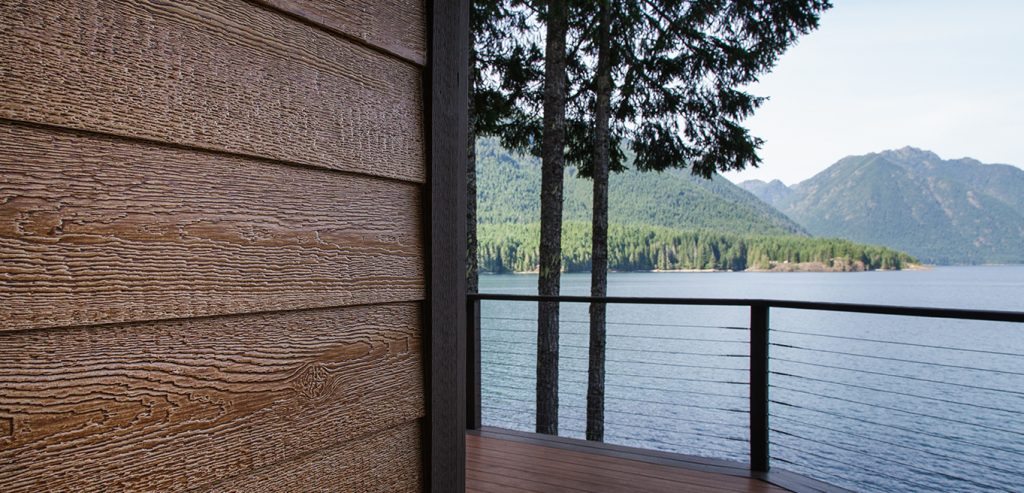 Cedar is a traditional siding, long established as a reliable, and lasting material. Especially popular in northwest because of our vast natural supply, cedar is naturally resistant to rot and insects, where other woods would be susceptible.
It is common to replace a few pieces or a wall which is why we stock it in bevel and channel.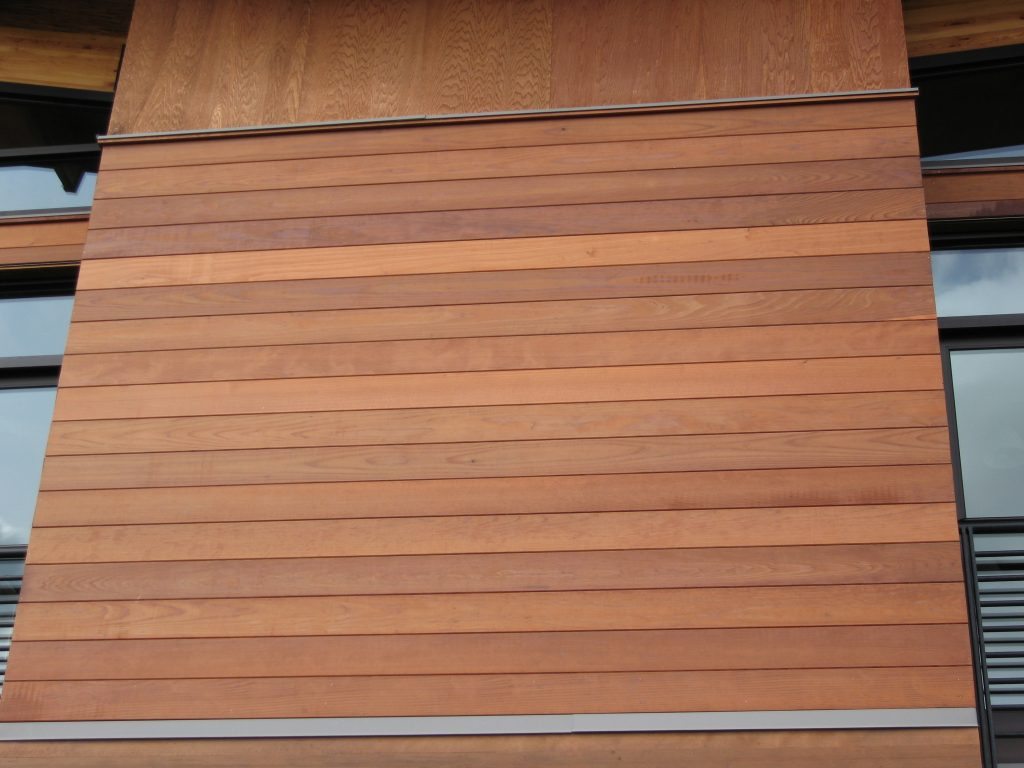 Different than plain cedar boards, cedar wall shingles–or shakes–are individual pieces of cedar that give the definitive look of coastal homes. Traditionally cedar wall shingles are used on houses close to the ocean.
These shingles portray a very specific appearance and breathtaking texture. They can be painted or stained. At Pioneer, we can also get them prestained to lessen the extra work involved. It's a unique and traditional look most commonly used on the gables of your home – although some people put them up on entire exterior walls.
Cedar wall shingles have the same benefits of traditional cedar siding: a natural resistant to rot and insects, as well as longevity.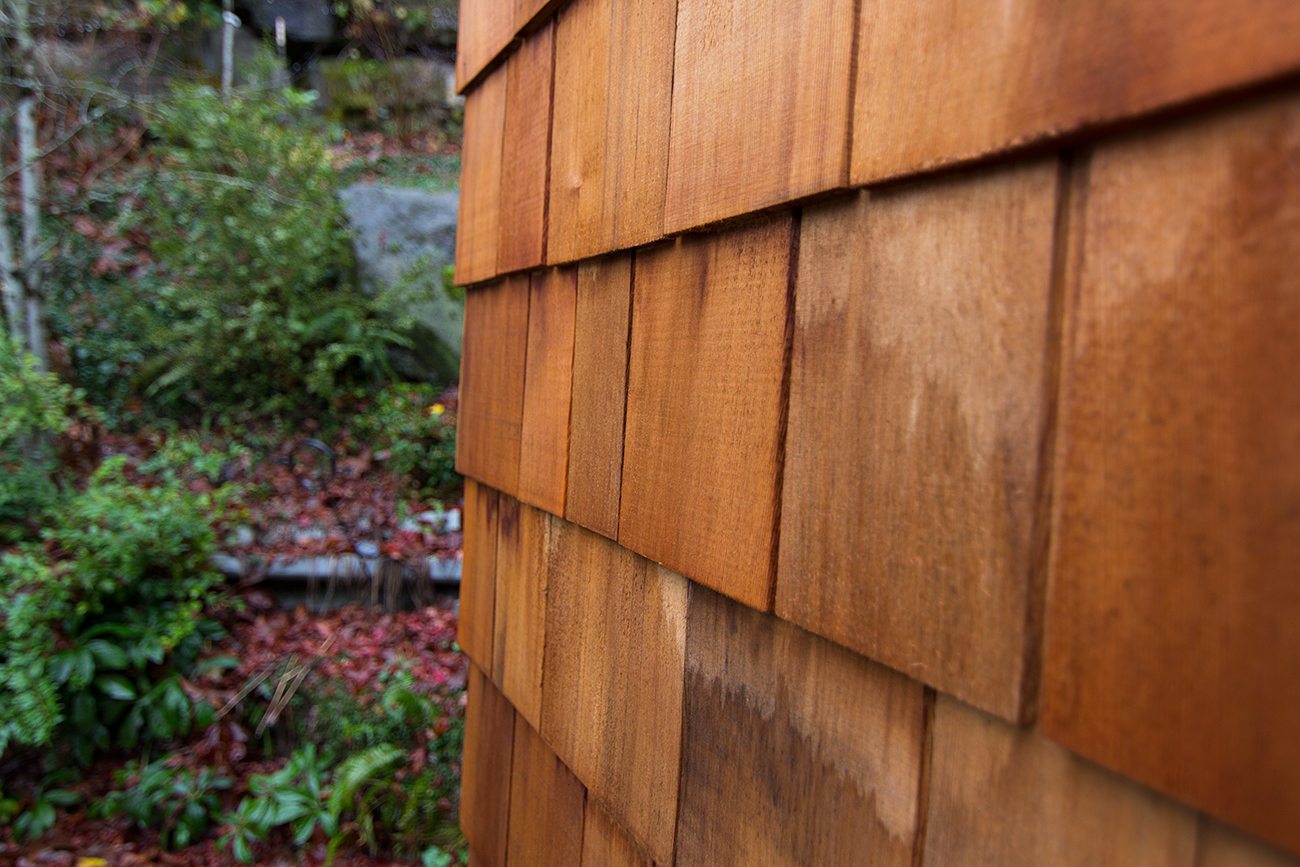 Soffit forms the underside of the eaves and gables of the overhangs on your roof. At Pioneer, we stock vinyl, aluminum, cedar and pine soffit.
The most common and least expensive is vinyl soffit. It is quick to install and comes in your choice of five colours, to compliment the look of your home.
We also offer 1×6 pine t&g soffit from Woodtone (a Chilliwack-based company). They call this product "RealSoffit." It comes pre-finished, in a variety of different stains and colors. A nice feature with this product is that it is end-matched, so if you need to continue with another piece, the tongue and groove still fit together for a nice finish. We stock the the most popular colours in our warehouse.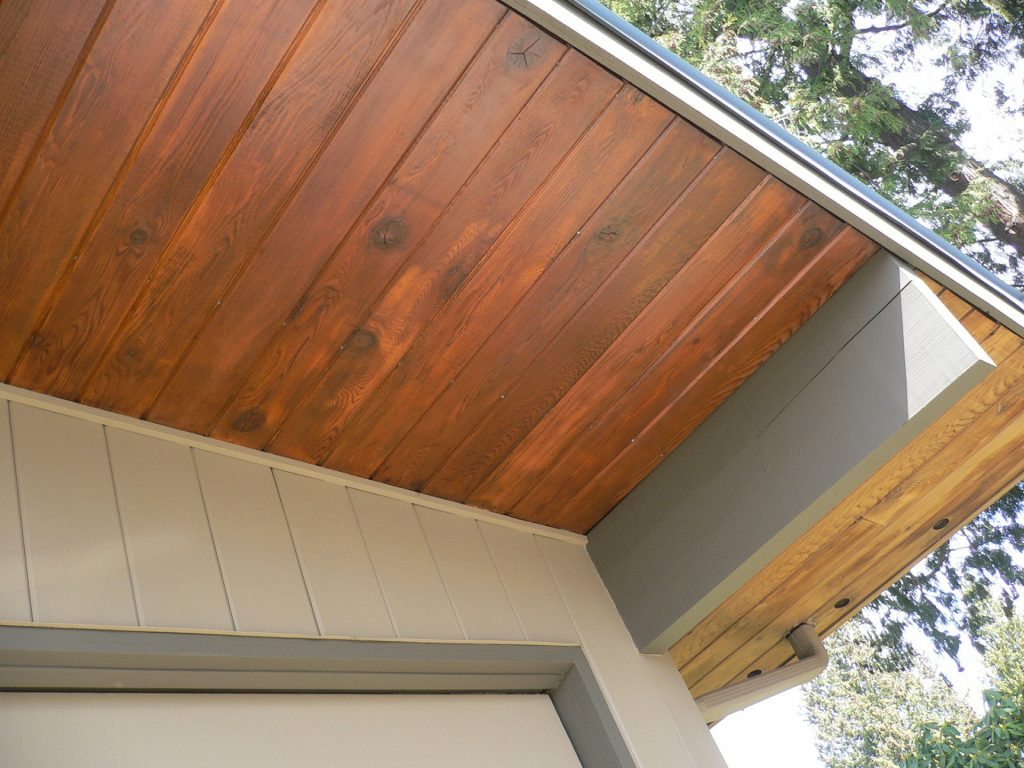 Real stone offers a natural look, with either a modern or rustic style. Usually larger and more disorderly stones will imply an older or rustic look, while smaller, ordered straighter pieces will convey a more modern look.
At Pioneer, we get our real stone from K2 Stone, which is a Canadian company with rock quarries on Vancouver Island and in Montana. Real stone is a luxury product, that can turn any building project into something special. It is also commonly used in fireplaces either inside or outside of the home.
Our K2 stone is the most competitively priced real stone in Chilliwack. We especially like K2 stone because it offers:
Thin Cuts (1″ thickness) which helps with the weight and installation of the product
Superior durability
A nicer looking product
Natural color
Unique stones (every stone is unique, not made from a mould)
Easy cleaning (pressure washing is safe)
Excellent vendor support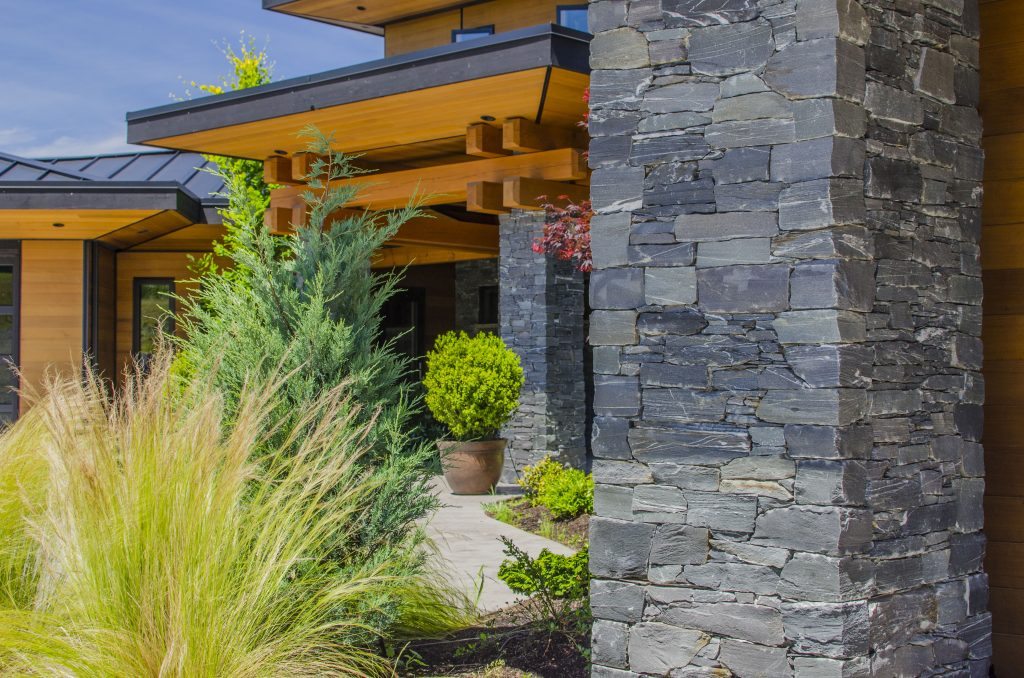 At Pioneer, we order in our cultured stone from Eldorado Stone. Eldorado is moulded from real stone and painted to look like real stone. Eldorado Stone offers an extensive line of profiles and colours. It is quite a believable and affordable alternative to real stone. Some other benefits are:
Durability
Resistant to fading
Easier/cheaper to install than real stone
Much lighter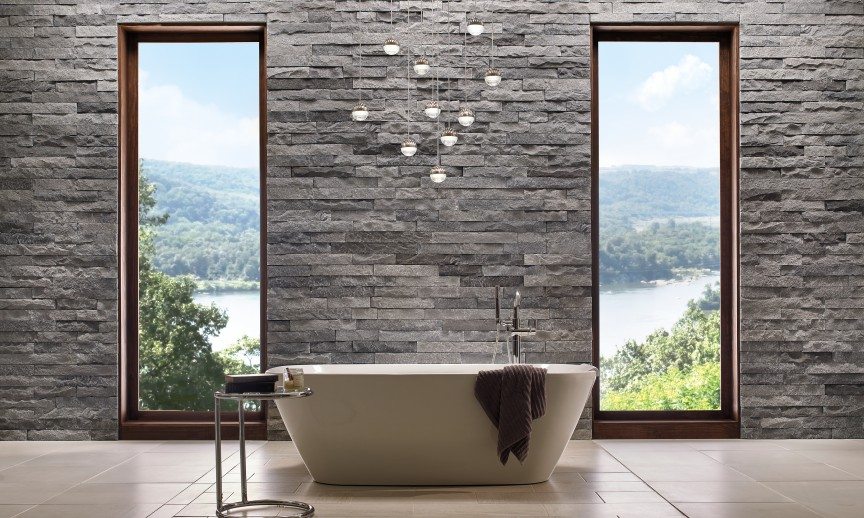 Vinyl is the most cost-effective siding out there. There are a variety of profiles and colours available. For DIYers, Vinyl is simple and quick to install. It is also available in board and batten and shingles.